Support local artists and a fantastic organization this Friday, April 20 by attending "Natural Shocks" at 7:30 p.m. in the Babcock Theatre.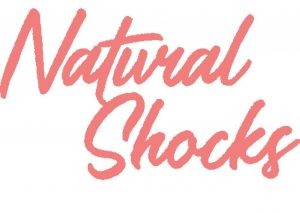 Directed by Department of Theatre Instructor Mark Fossen and starring Professor Sarah Shippobotham, this theatre activism piece against gun violence is a one night event produced by Pussycat Productions.
Modeled after her Inauguration Day project when she made her play The Taming available to theaters for royalty-free readings on January 20, 2017, Lauren Gunderson and her team of producers have coordinated an ambitious national campaign of theater activism against gun violence with royalty-free readings of her new play Natural Shocks taking place across the country April 19-23, 2018.
That timing is intentional: April 20 is the 19th anniversary of Columbine and the day of the National School Walkout, organized by the students activists in Parkland, Florida. Professional theaters, universities, high schools, and community groups are pairing their readings with town halls, audience talkbacks, and fundraisers for nonprofits like Everytown For Gun Safety and Moms Demand Action.
Learn more about the nation-wide campaign, here: https://www.naturalshocks.org
The Department of Theatre is lending our Babcock Theatre to Pussycat Productions for this event. Donations for Everytown for Gun Safety will be taken at the door in lieu of tickets.
RSVP at the event Facebook page: https://www.facebook.com/events/1491709104291935??ti=ia