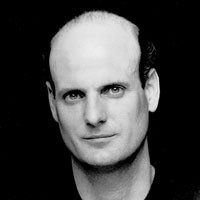 Gage Williams has been a highly valued member of the Department of Theatre for 24 years, serving as Department Chair the last 10 years. His expertise in stage design and film and TV production design have given him many experiences at the U, and at numerous professional companies, including the Idaho Shakespeare Festival, Great Lakes Theatre Festival, and Lake Tahoe Shakespeare.
Williams first discovered a love of theatre by chance his sophomore year at Arizona State University, when he signed up for a non-majors acting class in order to keep his athletic eligibility. He immediately found a deep love for theatre and gave up playing football shortly thereafter. "My early goal was to be a film actor, and I assumed acting was the path to take," Williams said. "I did love the few roles I played on stage, acting class, and rehearsals. But deep down I knew I was not that good, and I was not progressing as an actor." After three years of acting courses, he took a required course in set design, which felt like a natural fit for him. He then switched his major and finished his BFA in Theatre Design and Production at ASU, and then earned his Master of Fine Arts Degree from Southern Methodist University, where he was mentored by the famed Broadway musical design team of Bill and Jean Eckart.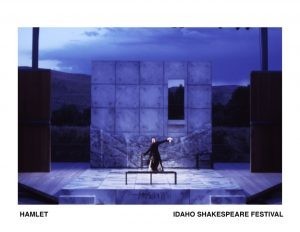 During his time at ASU, Williams got a job as a technical intern at the Old Globe Theatre in San Diego, where he was eventually promoted to Resident Assistant Set Designer. He assisted world renowned designers such as Ralph Funicello, sitting in on meetings with Jack O'Brien, and even assisting on a set for the world premiere of Neil Simon's Jake's Women. He then moved to LA and worked as a TV Art Director for the production designer Bruce Ryan. During that time he art-directed the MTV Music Awards, the Soul Train weekly show, and countless shows for MTV, ABC, CBS, and NBC, and won a CableACE award for his art direction of the Showtime special "Mastergate."
Williams has been a member of the United States Institute of Theatre Technology since 1997. This year at their annual conference, his set design was selected to be featured in the summer edition of the Theatre Design & Technology magazine. This is the third time since 1998 that he has been selected for publication. This year was the seventh consecutive year that he was able to travel with a group of theatre design and stage management students to the conference. He says, "It's a wonderful five-day event, every year, with workshops, distinguished guest speakers, and an opportunity to celebrate design production and management for the performing arts."
At the conclusion of this school year, Williams will be stepping down as Department Chair and will take a year-long sabbatical. What he has loved most as Department Chair is empowering faculty and staff to provide students with transformative learning and on-stage opportunities: "I have always looked for ways to protect faculty and staff from too much busy work that keeps them from teaching, researching, and serving. Those three areas are where faculty can have the most impact on students and the institution as a whole." During his sabbatical he plans to use some time to re-examine his teaching strategies, spend time traveling, seeing theatre and film, and reflect on the next chapter in his professional life.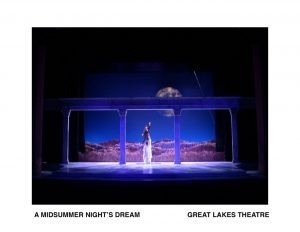 To any aspiring artist, he provides these words of advice: "Do the math! Don't graduate without understanding healthcare, retirement investing, how to get a mortgage, and how to do a personal balanced budget. You need to know what a personal budget looks like at $20,000 a year or less, at $30,000 or less, etc. Remember, it takes a ten-year commitment to become an artist. When you start the clock is your choice. At the end of the ten years, evaluate and learn to need less during the next ten years, so you can put the majority of your time into your personal development as an artist. Don't saddle yourself with debt for things that are not necessities. Being a starving artist is a real thing. Embrace it!"
By Adam Griffiths, CFA