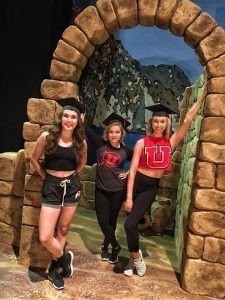 Mikki, Amanda, and Jamie on the set of Mamma Mia! after graduation, 2018.
Musical Theatre students and recent grads will appear in Pioneer Theatre Company's Mamma Mia! Mikki Reeve who graduated this spring will appear as Ali and Jesse Klick who graduated in the fall will appear as Eddie. Both recently appeared in the US premiere of Andrew Lloyd Webber's The Beautiful Game in the Babcock Theatre directed by Denny Berry. Senior in the MTP, Sky Kawai will appear in the ensemble alongside MTP alumni Jamie Landrum, Mandy McDonell, John Peterson, Megan Shenefelt, and Amanda Wright. Stage Management student Tahra Si'mone Veasley will serve as the 2nd assistant stage manager.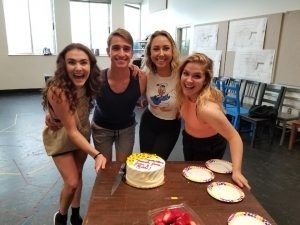 Mikki, John, Jamie, and Amanda being celebrated by PTC after graduation, 2018.
Mamma Mia! closes Pioneer Theatre Company's 2017-2018 season, running Friday, May 11 through Saturday, May 26, 2018. The greatest pop hits from ABBA who came to define the disco era are part of this cheerful musical about a young woman trying to find out who her real father is on the eve of her wedding on a beautiful Greek island.
Current University of Utah students may take advantage of student discounts through the Arts Pass to attend performances at discounted rates. Visit pioneertheatre.org for more information.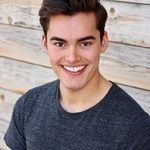 SKY KAWAI (Ensemble) is a pre-med student in the University of Utah Honors College while earning his BFA in musical theatre. Previous roles include Boland in Dogfight (Babcock), Worm in Diary of a Worm… (SLAC), Randall in Bring It On!(Marriott Center for Dance) as well as Ensemble in PTC's concert productions of Chess and In The Heights.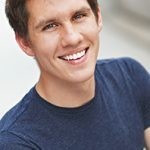 JESSE KLICK (Eddie) Previous credits include: The Envelope(Toby) and Newsies (Ensemble/Swing) with Pioneer Theatre Company; The Beautiful Game (Choreographer), You Never Can Tell (Valentine), Cats (Rum Tum Tugger/Macavity) and Dogfight (Eddie Birdlace), with U of U; An Evening With Kristin Chenoweth (Backup Vocalist) with BYU; and Twelfth Night(Sebastian) with Salt Lake Shakespeare. Klick holds a BFA in musical theatre from the University of Utah. jesseklick.weebly.com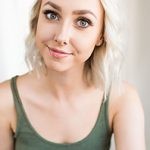 JAMIE LANDRUM (Ensemble) had the Mamma Mia!soundtrack memorized by the age of three! PTC credits: The Count of Monte Cristo (Valentine) and The Last Ship (Swing). University of Utah (from which she is a very recent graduate!) credits: Steel Pier (Shelby Stevens) and an all-female Jesus Christ Superstar (Judas). Endless thanks to everyone at PTC for giving students incredible opportunities, and to friends and family for supporting her dreams, and all her love to Noah. @jamiela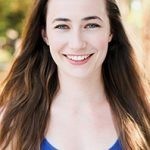 MANDY McDONELL (Ensemble) is delighted to be back at PTC! McDonell is a California native who now resides in NYC. Selected credits include: Mary Poppins (Annie) with Utah Shakespeare Festival and Alabama Shakespeare Festival; Oliver! (Charlotte); The Rocky Horror Show (Transylvanian); Fiddler on the Roof (Chava); Chess (Assistant Director); The Will Rogers Follies (Dance Assistant) with Pioneer Theatre Company. Proud University of Utah graduate! mandymcdonell.com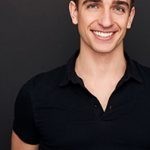 JOHN PETERSON (Ensemble) is so grateful to be back on the PTC stage right after graduating from the Musical Theatre Program at the U of U! Regional: Newsies, Oliver!, Fiddler on the Roof (PTC) and Mary Poppins (ASF). U of U: The Beautiful Game (John Kelly), Steel Pier (Johnny Adele), Cats(Skimbleshanks). Endless thanks to Karen, the MTP faculty, J Beall and his amazing, supportive family. @johnnpeterson
MIKKI REEVE (Ali) is beyond grateful to do her first show with PTC! She recently graduated from the University of Utah with a BFA in musical theatre, where she played Rita Racine in Steel Pier, Pontius Pilate in Jesus Christ Superstar, and Marcy in Dogfight. She thanks her incredible parents for their unwavering support and her friends for inspiring her every day. Enjoy the show!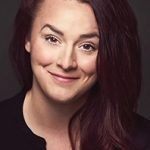 MEGAN SHENEFELT (Ensemble) is a graduate of the MTP at the University of Utah and was last seen in PTC's concert version of Chess. Favorite credits include St. Jimmy in American Idiot, Lucy T. Slut in Avenue Q, Pirelli in Sweeney Todd and Jesus Christ in Godspell. Second place winner of Classical Singers International Singers Competition in Boston. Sending love to family and friends.
AMANDA WRIGHT (Ensemble) is so glad to be back at PTC after appearing in this season's Newsies (Katherine u.s./Ensemble) and last season's Chess the Concert Production. She has performed with Salt Lake Acting Company in Saturday's Voyeur 2016 and can be seen in Voyeur again this summer. She has a BFA from the University of Utah's Musical Theatre Program, where she appeared in Hello, Dolly! (Ernestina) and Jesus Christ Superstar (Jesus). For my family—thank you for the music!