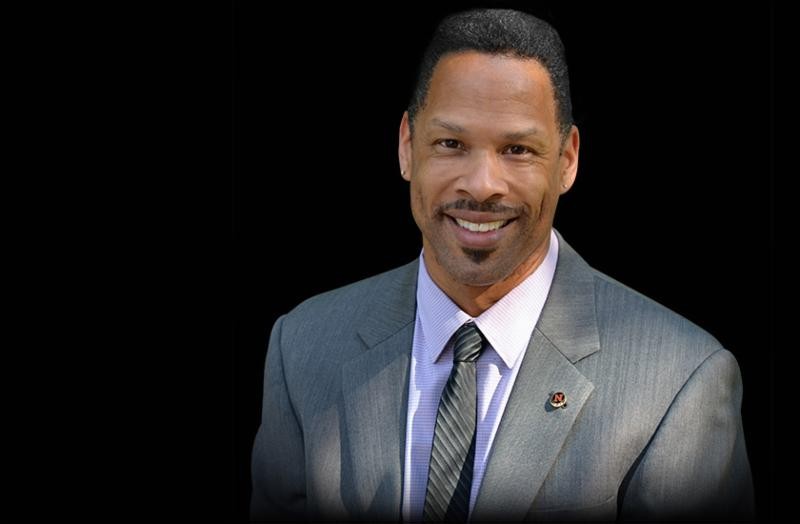 The Department of Theatre is pleased to announce that Harris Smith will be serving as the next chair of our department beginning July 1, 2018.
Smith is joining us from the University of Nebraska-Lincoln, where he served as an Associate Professor in Acting and Movement, the Director for the Johnny Carson School of Theatre and Film, and as the former Head of the Professional Actor Training Program.
His research and creative work focus on psycho-physical character development for the actor and choreographing violence for stage and film. He is a Certified Teacher of stage combat through the Society of American Fight Directors and a member of Actors Equity and SAG (Screen Actor's Guild). He has worked as an actor and fight director at a number of regional theatres including Utah Shakespeare Festival, ACT in Seattle, St. Louis Black Repertory, Sacramento Theatre Company and Illinois Shakespeare Festival. He received the Meritorious Achievement Award from the Kennedy Center/American College Theatre Festival for Fight Choreography. His film and television credits include; Runaway Train Singles, Past Midnight, Amazing Grace & Chuck, Seven Hours to Judgment, Chips the War Dog, Lookin' Good and Pandora's Clock. Recently, he served as the stunt coordinator and fight director for the short film, The Healing of Harmon (2018). He has been invited to present the lecture, "Characters in Conflict," this summer at Sichuan University as part of the 2018 University Immersion Program in Chengdu, China.
"I'm enthusiastic about joining the Department of Theatre at the University of Utah. As an alum of the PAC 12, I'm excited to return to this excellent conference. I look forward to building upon the excellence of the department and commitment of the faculty towards their students. It is my hope to deepen our relationships with communities in the Greater Salt Lake area and the state of Utah, as we continue to grow our national and international impact." In welcoming Harris Smith to his new position, the Department also thanks Gage Williams for his service and commitment to the Department of Theatre throughout his term as Chair.