Anne Cullimore Decker | Excerpted from a Zoom interview with Aaron Swenson
Aaron: There are a lot of people, myself included, who know Bob primarily as an educator. I've been enjoying the chance to learn more about his work as a theatre artist—as an actor and a director—and I was wondering if you could speak to that?
Anne: Well, I actually knew Bob first as an actor. David Jones had put together a wonderful company in the theatre department—I believe they called it Shakespeare & Company?* They performed in the Babcock. It was probably the very first repertory company we had on campus.** Bob at that time was still a student, and I remember that he often played opposite Charlotte Pomeroy, "Char," who is now his wife. They made a handsome couple and both had a wonderful presence about them. So, I had the pleasure of watching Bob and Char together when they were young undergraduate students. You could see that David just loved them, and the relationship between the three of them was genuine and nourishing. They remained close friends and colleagues to the very end.
After Bob got his PhD at the U—we had a graduate program back then—he went off to teach at BYU, which you know. And then he came back here in 2005, when they brought him in to be the new Chair. Of course, this was after my time teaching in the Actor Training Program, so I never had the pleasure of working with Bob in that capacity.
Then in 2016 Salt Lake Acting Company produced a play called Winter, by Julie Jensen. They knew they had me—I'd been there from the beginning, through workshops and drafts and readings—but when they went to mount a full production, they still needed to cast an actor to play my husband. They got Bob Nelson to come in and read, and of course he got the role.
I have to tell you, Aaron, that it was such a pleasure to work with Bob from the start. For one thing, he had no reservations about an older actress playing his wife, which does come up, unfortunately. I'd been through that before—I won't say when, but I did once find myself playing opposite someone who didn't like the idea of pretending to be in a relationship with an older actress. But with Bob there was never a moment's hesitation, not even a hint of "oh, this isn't going to go well because of your age."
He was open to all of it. And when someone is from the dominant religion, as Bob is, you might not expect that kind of broad-mindedness when it comes to art and ethics and spirituality. I think it says a lot about him, that he can explore the artistic, cutting-edge part of our field and still keep that sense of himself. I could never imagine him coming in and saying something like, "I object to that language." That just isn't Bob. He was so supportive and so accommodating. The whole experience was just lovely. It was just lovely. He was great to work with. He did a wonderful job, and he made the relationship very believable. [laughter]
So that was my only opportunity to work with him as an actor, unfortunately. However, I've seen him in films—he's done quite a few—and you can see that he's a very fine film actor as well. It's always nice to see somebody in our business who has the adaptability and can move between stage and film. Bob is very impressive to watch on the boards as well as the screen. He's a most generous performer who shares the space beautifully. And he's lovely to work with during the rehearsal period—always prepared, very knowledgeable, very engaged. You know, I'm honestly surprised to hear he's retiring. Maybe he's older than I realized? [laughter]
[Laughter] I really couldn't say. But it sounds like he's been able to draw on that sense of gravitas, or wisdom, or authority, as an actor from early on…
Oh yes. He very commanding on stage, and he carries himself very well, whether he's playing the valiant lead, or a minor, evil role. He's always had a quality that makes him a good fit for a particular sort of character, and that has stood him in good stead for a long time. When I first saw him as a student, playing those older roles, and younger roles as well, he could bring a maturity and that innate sense to whatever the role required. And on top of it all, he's a nice guy. Maybe that doesn't sound like much of a compliment, but in our business it's wonderful to come across a nice guy who is also a competent actor.
Do you feel his experience as an educator adds to his ability to—
Oh, undoubtedly. I remember Kenneth Washington saying that to me. He said "the fact that you are teaching now, and the fact that you've been a director—it all enhances what you are bringing as an actor." Bob has seen so much theatre, and experienced so many aspects of theatre. He's been at both ends of the classroom. He's been on both sides of the table. He's given direction and he's taken direction. He's been the one in charge, and all of that comes with him into the room. That's the real compliment: I think Bob brings a great deal to the room.
*The University of Utah Shakespeare Players
**It was, indeed, the first repertory company on campus.
*****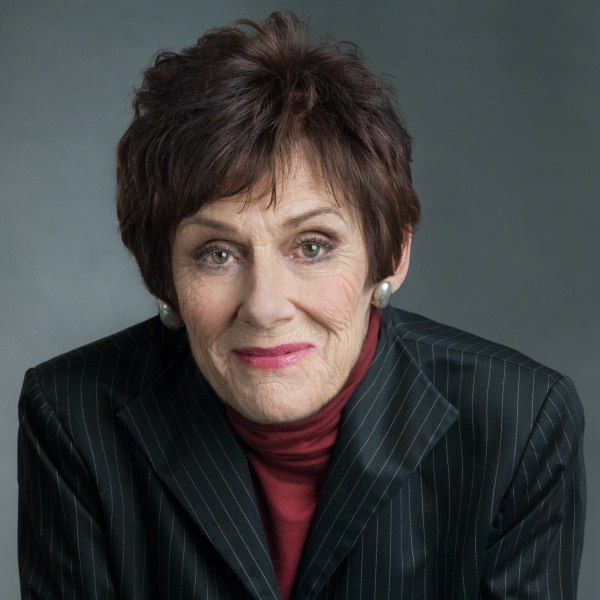 As a performer, mentor, and advocate, Anne Cullimore Decker has earned a reputation as a mainstay and an icon of Utah theatre. Among her numerous stage and film credits, notable roles include Maria Callas in Master Class, Golde in Fiddler on the Roof, and Madame Armfeldt in A Little Night Music, as well as Annis in Julie Jensen's Winter. Anne received both her Bachelors and Master of Fine Arts degrees at the University of Utah, where she taught in the Honors and Actor Training Program for 14 years. The University of Utah bestowed her with an honorary Doctor of Fine Arts degree in 2015. In addition to her work onstage, onscreen, and in the classroom, Anne is widely known for her tireless and avid support of the arts, both behind the scenes and from the audience, and frequently alongside her husband, Ashby Decker.