The New Plays Workshop is a course in the Department of Theatre where students develop their playwriting skills and explore the process of creating new work for the stage. Once the scripts are selected for development, the workshop students take on various roles—from performing to publicity to directing—as they produce a final staged reading for the public.
The New Plays Workshop students have been hard at work this semester to bring three new plays to life: Near Mint by Lane Richins, Sympathizer by Serena Collins, and Instrumentality by Kobi Baker. Each of the three plays will be performed live in PAB Studio 115—one per night from April 25 to April 27, 2022 at 6pm. Admission is free, and these readings are open to the public. For more information, email .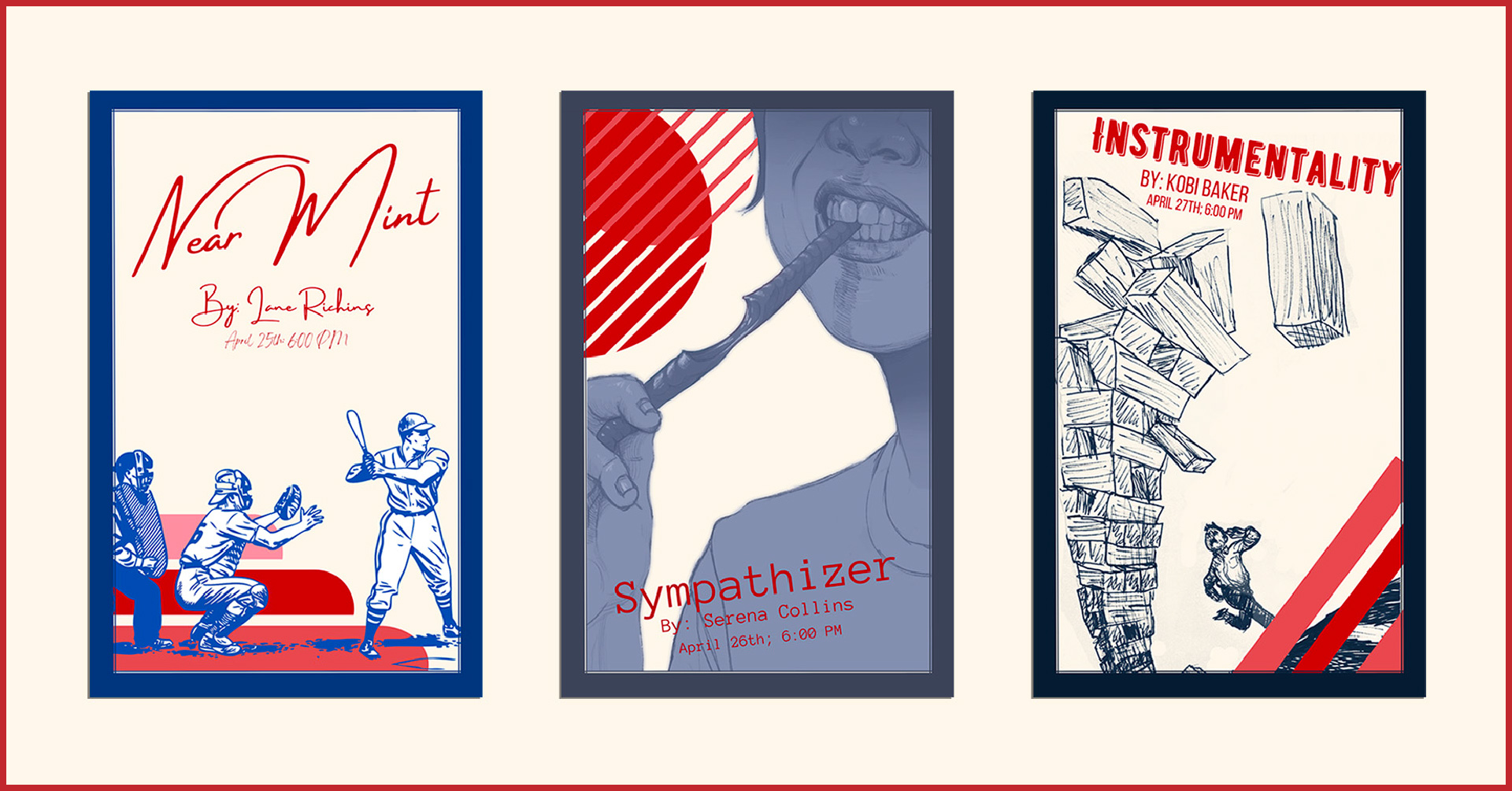 Near Mint by Lane Richins: Monday, April 25
An ex-Big Leaguer, card shop owner, hot-take radio guy, and youth baseball coach would really like a date with his best hitter's mom, but will he be safe or out? RomCom, sports, and magic realism!
Sympathizer by Serena Collins: Tuesday, April 26
The MeToo Movement goes to high school. After Ty is outed on social media, what should his best friend, Calla do? Pulled in two directions by friendship and solidarity, can she navigate a solution?
Instrumentality by Kobi Baker: Wednesday, April 27
College housemates think they know each other, but then comes the explosion at the end of the street. Is this the Apocalypse? Should they prepare for the End—or play another round of drunk Jenga?